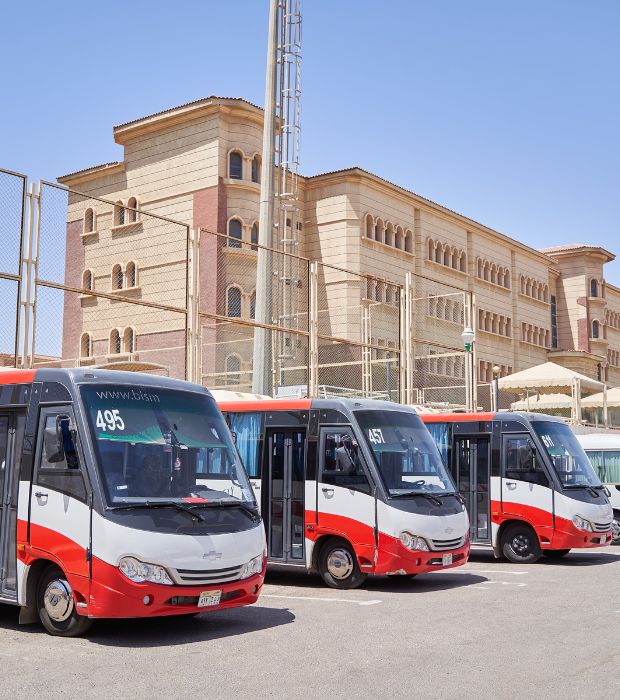 School Transport
School transport service for our students
Our School Transportation service provider, Option Travel is a leading bus transportation provider with the daily operation of 300+ buses.
The new bus fleet is equipped with the latest technology to improve safety and quality standards as ensuring that our students get to and from school safely and comfortably is our priority, this includes but not limited to:
GPS tracking
Pick up and Drop Off Notification
Speed Control
Well trained drivers and bus supervisors
The British International School Madinaty, offers bus transport service to all students.
To apply to use the bus service at GEMS BISM, please contact our bus transport services on 01022230017.