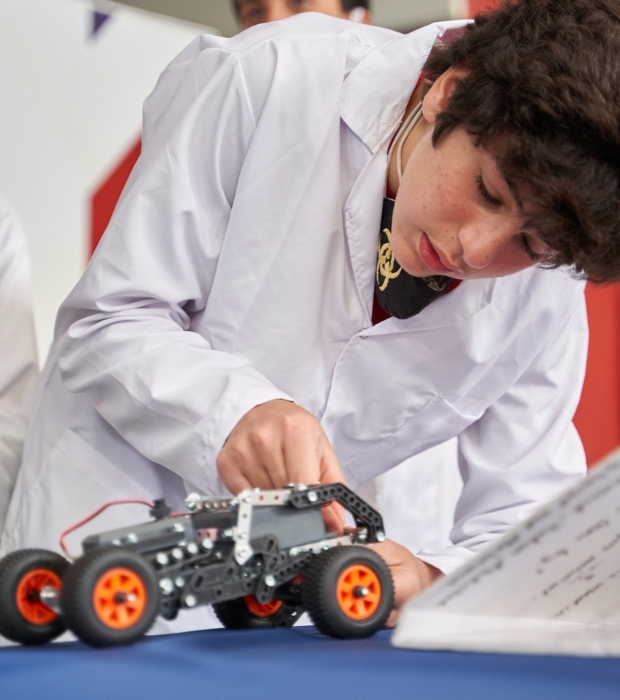 Career-Skills Focused
We Are Educating Our Children for New Jobs of New Era!
Our primary objective at BISM is to prepare our students to make informed decisions about their future choices and move confidently toward their aspirational career path as leaders, creators and innovators, empowered with a set of skills allowing them to compete in future job opportunities.
We have realised that students will need to do more than memorise knowledge and facts if they are to be successful in the future, hence, we have developed our own unique model that supports the personal development and future-readiness of every single student through acquiring:
Technical skills & knowledge.
Soft, interpersonal and communication skills.
An ongoing real-life experiences and career coaching opportunities.
We put our Junior Innovators (FS2-Y5) on the fast track for career success and higher-paying jobs in the future through a progressive STEM learning approach that emphasises the activity-based learning and acquisition of skills. Through a set of hands-on activities, children will be empowered to develop and refine the life-skills they need to succeed in the future at a very early age.
The Young Professionals of BISM (Y9-12) will have the opportunity to improve their interpersonal and communication skills through a variety of programmes and plans, which will provide them with the career awareness and career skills they need for the future.
We strive to empower and inspire our senior students to choose the best career path that they would fit in through a range of all year-long Career Coaching programmes and Leadership Opportunities that develop their self-awareness and supports their career choices efficiently and effectively.
Our young professionals will be introduced to:
Internship Programmes that turns their dream jobs into a life experience.
CIMUN (Cairo International Model United Nations) that open wide horizons of skills development opportunities and boost their confidence, public speaking and critical thinking skills.
Informative and Knowledge Exchange Platforms like UniFrog allowing them access to a massive online courses library and brings together programmes from the UK, Europe, Asia, Australia, Middle East, and the US for students to compare programmes and scholarships in order to make confident study and career decisions.
Global Innovation Challenges to inspire their own entrepreneurial skills as well as polish their personalities and maximise their exposure to real life challenges.
Connection to speakers and decision-makers of different industries and business sectors so they learn from experience and grow as business leaders.