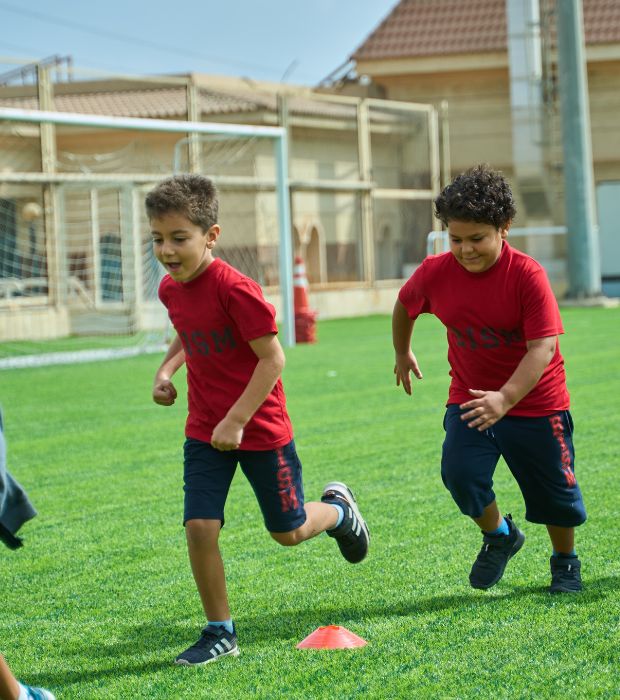 Facilities and Student Life
We are focused on our community and constantly growing to ensure we are woven into its fabric. At BISM we offer a host of after-school activities to cater to the needs of our students and parent community.
The bonds created between our school, students and parents through sports events, arts performances, and annual displays, as well as after-school activities and all the little moments in between, truly define the BISM experience.
General Facilities
Swimming Pool
Canteen
Dining Room
Multipurpose Sports Hall
Music & Art rooms
Football, Basketball & Tennis fields
Outdoor & indoor playgrounds
Athletic Facilities
We believe in the importance of well-being and striking the right balance between academic pursuits and leisure – which is why at BISM we offer state-of-the-art athletic facilities to cater for the different sporting interests of our diverse student body. Pupils can choose from a variety of activities, including basketball, tennis, football, volleyball and swimming. Across all of these students learn cooperation, perseverance, commitment and courage – all the attributes they will need to become the great leaders of tomorrow.
Gallery of our Facilities