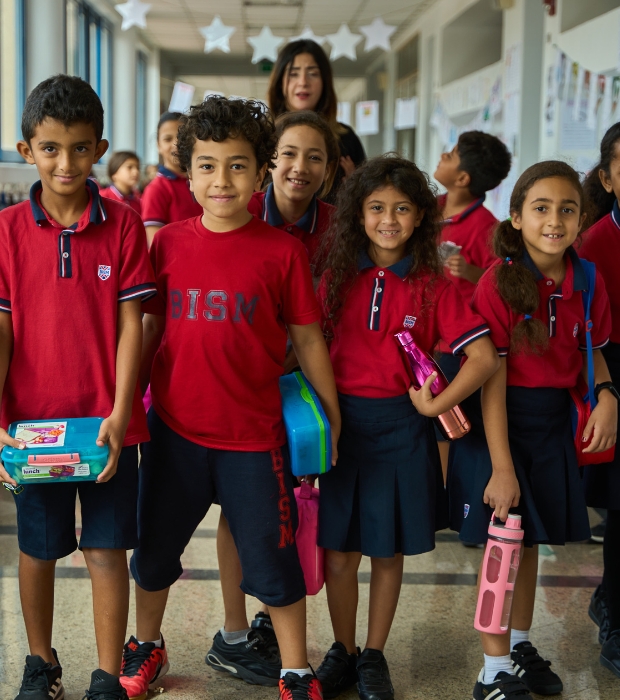 Accreditations
We Are Committed to Providing Quality Education That Can Always Be Validated!
We were recently awarded the membership status from CIS (Council of International Schools) which demonstrates that the school meets fully the highest international educational standards of membership of the premier international accreditation organisation worldwide, and also demonstrates the school's commitment to fully engage with the process of independent and impartial school evaluation and improvement.
CIS has stated the following in their letter confirming CIS membership for the school: "We congratulate everyone at the school on your commitment to the shared vision held by CIS school members around the world-a desire to provide students with the knowledge, skills, and abilities to pursue their lives as global citizens and a commitment to high-quality education and sustainable school improvement."
BISM is fully accredited by World Academy of Sports (WAOS) and is in the process of completing the Council of International Schools (CIS) accreditation. BISM is also a member of the British Schools in the Middle East (BSME). We are proud of these achievements as it verifies that BISM provides excellent learning opportunities, a safe and healthy campus, and wonderful teachers. BISM is the first school in Egypt to be accredited by WAoS ensuring our commitment not only to education but to athletics and the wellbeing of our students as well.
CIS is a highly prestigious international, quality control organisation that evaluates the school performance and improvement in 10 key areas that cover all aspects of a quality educational provision:
Purpose and Direction

The Students' Learning and Well- being

Governance and Leadership

The Curriculum

Teaching and Assessing for Learning

Staffing

Premises and Physical Accommodation

Community and Home Partnership

Boarding/ Homestay Residential
BISM is affiliated with following organizations:
Pearson Edexcel
CIE
Authorised Exam center by British council
Apart from the academic accreditation from the British Examination Boards, obtaining a third-party accreditation is a key measure to provide impartial and objective view on our performance, progress which we are making, and serves as a transparent quality indicator for our parents and students to ensure that we are striving to achieve absolute highest standards of educational provision for all academic and operational aspects.